This week we have begun distributing the Young Creative Awards 2021 brochure, which features the work of more than 100 young creatives. It also focuses on other highlights from this year, including our Notts Creatives and Postcards From Lockdown projects.

The brochure is a showcase of the talent, skill and imagination of the brilliant young people of Nottingham, as well as a display of the issues and themes that have been occupying their minds.

As Andy Afford (Chair of Young Creatives Nottingham) puts it in the introduction: "While humanity's challenges remain varied...it is heartening to see the most creative and empathetic of responses coming from the next generation."

You can download the brochure by following this link or please do get in touch if you would like any copies for your school, college or venue.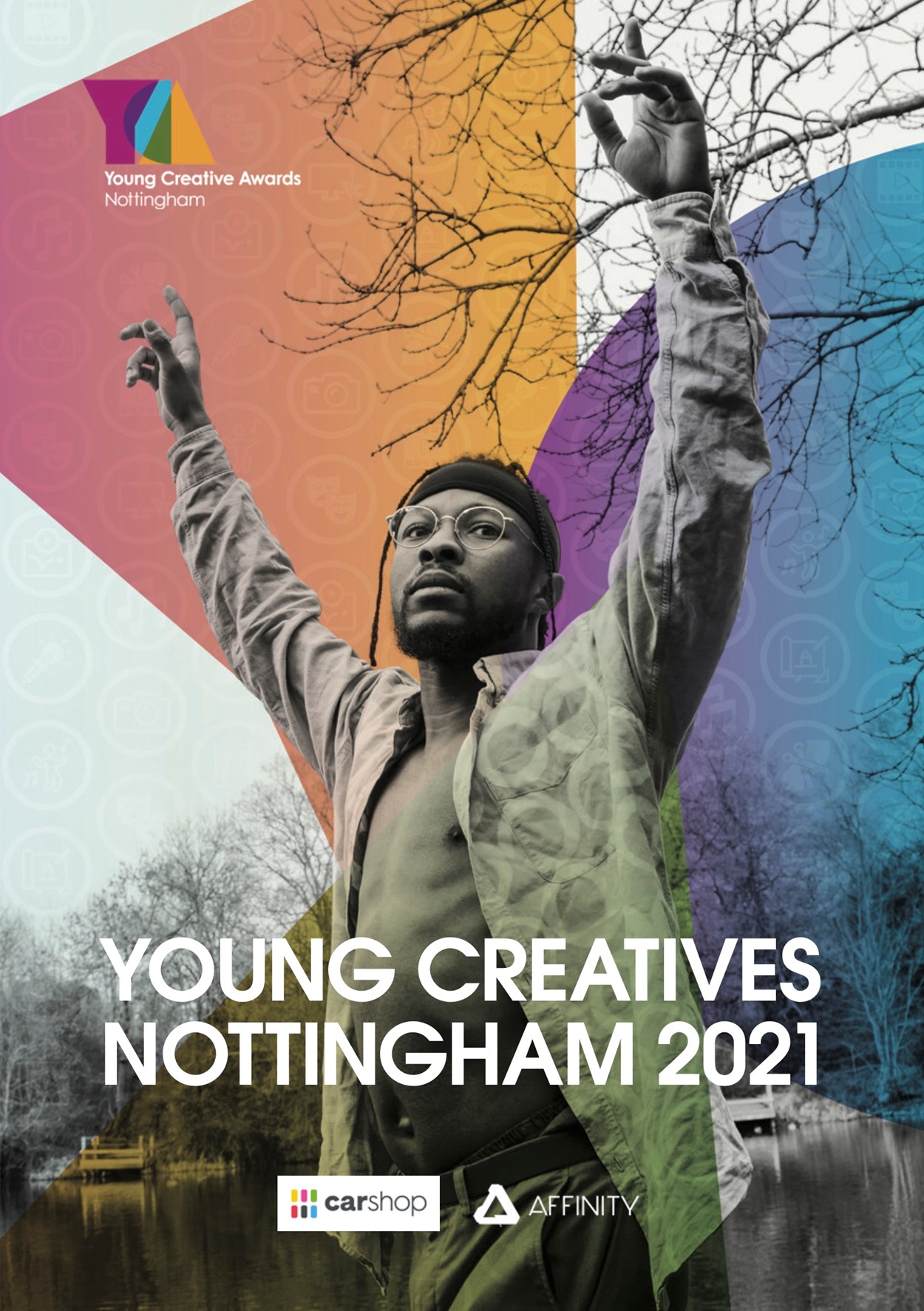 We are extremely grateful to STENCIL, who very kindly designed the brochure for us as part of their sponsorship of the Young Creative Awards this year.

STENCIL is a vibrant and creative full service design agency, providing the best in creative and brand communications strategy and thinking. STENCIL is a company that recognises the importance of investing in young creatives - they run a work experience programme for Confetti students every year and even employed a former YCA winner, 2019 Graphic Design winner Charlotte Ashley!

STENCIL's support of Young Creatives Nottingham this year has also extended to providing use of their Sneinton Market studio to our Notts Creatives collective. The group were able to use STENCIL as their base when they were collating their activity boxes earlier this year. Thank you, STENCIL!